ThinkSeries Leaders 2011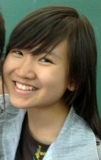 Annis Chan, St. Paul's Secondary School
Hi everyone! I'm Annis from St. Paul's Secondary School. To describe myself, I am optimistic, featured with a bright smile, self-motivated and dedicated. I am pretty proud of myself to bear these qualities. Yet, when I was promoted to senior form, I realised that I still have a long way to go to be a good leader as I cannot utilise my strengths very well. Shortcomings such as lack of confidence, indecisiveness, poor time management, etc. frustrate me. Even my accumulated leading experience on small events cannot help.
Ignoring those minor frustrations, things have been in fact going rather smoothly in these 16 years. And now, it is the time to refine myself by encountering difficulties in this big project, and I am certain that I will grow much from the collaboration with all 14 leaders. Dig out the positives for each challenge, reckon all hardships as exciting roller coaster rides. Smiles and fervency, I do not fear any barriers in my journey.
2011 Leaders, HERE WE GO!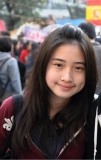 Glenda Chan, Diocesan Girls' School
Hi everyone! I'm Glenda, a S4 student from Diocesan Girls' School. I am an observant person and I think a lot about all sorts of things. Enjoying who you are and loving what you do – these are things that I value and insist on. These may sound cliché, but they help me to set clear goals and give my very best in everything I do.
In this competitive society, it is inevitably important for students to excel in academics, and perhaps, other areas as well. However, I believe that the makings of an outstanding student include qualities far beyond this, one of which is leadership. Everyone may have different interpretations of leadership, and to me, leadership is much more than the ability to guide a team. It is the skill to bring teammates together, to utilize everyone's strength, to be conscious yet bold in every action or decision, and the list goes on. I have always been fascinated by student leaders: how they present themselves as capable individuals, their flawless speech, their excellent coordinating skills etc, and I have a lot to learn from them.
I am very grateful to be selected as one of the ThinkSeries Leaders and I will treasure this opportunity to better myself. I am sure that this will be a rewarding experience and I look forward to working with you all.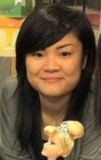 Raine Chang, Pope Paul VI College
Hello! This is Raine, from Pope Paul VI College. I am a go-getter, who often sets very high targets for me. The THiNKSeries Leadership Programme grants me the opportunity to see how high I can reach and it allows me to explore the limits of my potential. The Programme immerses leaders into reality, with many challenges coming ahead. Together we shall tackle the problems, and strive for success!
I believe the coming six months will bring lots of excitement to our busy school lives. I am looking forward to establishing friendship and team spirit with the others!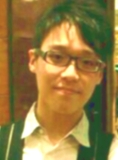 Johnny Chu, Queen's College Old Boys' Association Secondary School
Hi! This is Johnny Chu, a form six arts student from Queen's College Old Boys' Association Secondary School. I love reading and watching TV. Through reading and watching and watching TV, I can enhance my knowledge, broaden my horizons and, most importantly, foster a global perspective.
In the eyes of my classmates and teachers, I am a very confident and outspoken person. That's the reason why my teacher strongly recommended this programme to me. However, I know clearly that I am not. When I encounter difficulties and obstacles, I easily lose hope and confidence, my English isn't very good as well. Therefore, I hesitated when suggested to join this programme. After a few nights of tossing and turning, I finally came to realize that this is a good opportunity for me to sharpen my competitiveness. I then summoned up the courage to sign up for the programme.
Never had I imagined that I would be admitted into this programme. Frankly speaking, I yelled with excitement after being informed of this! After all, opportunity knocks but once! Therefore, in the foreseeable period of the programme, I will utilize every opportunity to strive for new heights. I will try my best to acquire perseverance and confidence so that I can face any challenges with courage and strong faith. I hope that I can learn to be a good leader through this programme. I am sure that I will have a fruitful and happy time working along with the other 19 of my fellows!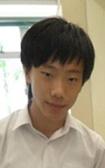 Charles Huang, PLK Law Foundations College
Hello, I am Charles, a typical local Hong Kong student. I use most of my free time browsing the web and hanging out with my friends. Despite being a typical local student, unlike others I have the motivation to be better than everyone else and then eventually being better than myself. I believe that everyone single one of us are all ambitious, the thing that differentiates us is whether we take action.
I feel grateful for being picked as a ThinkSeries Leader as I know that the program will improve me further. I hope that I will be a great leader who can lead and cooperate seamlessly with others after the program.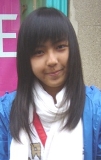 Ruby Lai, True Light Middle School of HK
Hi everyone! This is Ruby, a student of True Light Middle School. I am grateful to be one of the leaders this year. Always being described as an extroverted and talkative girl, I always try to seek a moment of silence through submerging myself in music. I love music because of its diversity, and its ability to trigger everyone's emotions.
Having a global perspective will be important in the coming future. I hope to strengthen this, and at the same time further polish my communication skills in order to facilitate the cooperation between my teammates. I hope to become a charismatic leader who will never be overwhelmed by failures.
There's a saying that "Nothing Is Impossible", we say it but we often don't believe in it. However, from today on, I will believe in myself. Teammates, let's set our goal, pursue our dreams, work for it and I know for sure we will eventually reach our destination. So teammates, fasten your seatbelts, our exploration is about to begin!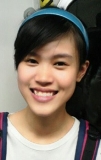 Meolody Lo, PLK Laws Foundation College
Hi! This is Melody from Po Leung Kuk Laws Foundation College. As a Form 6 student, I have taken a few posts in different aspects at school. They require me to handle challenging issues and to cooperate with both teachers and students.
By participating in the ThinkSeries Leadership Programme, I hope to perform my best under pressure and engulf others in my success, to listen to others' opinions and make rational judgments as a leader. Leaving my comfort zone and making new friends to achieve our mutual goals are also some of my aims.
I believe that we are all little gears that work best together. I hope to become a better leader by guiding and listening to people, and to be a well-rounded individual. It may be a bumpy ride along the way, but through this programme, I shall understand that obstacles will not stop me from trying again and again in order to reach further. I am really curious of what's next!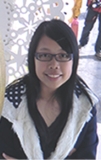 Alison Lee, Immaculate Heart of Mary College
Hi everyone. This is Alison from Immaculate Heart of Mary College. It is a pleasure to be here with the seventeen ThinkSeries leaders and the tutors.
To be honest, I seldom speak up in front of stranger, but at least I am a good listener. I may not make the best leader, but I will definitely strive for the best. Anyway, I will try to overcome my biggest weakness of working under pressure in the coming months. Therefore, I have to equip myself with composure and most importantly, the ability to learn from my mistakes. This is because people have to bounce back and continue with tomorrow after they fall.
I hope we all can get what we want. I am looking forward to the eventful and delightful journey ahead.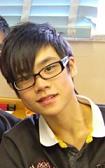 Justin Ma, Ning Po College
Hello everyone! I am Justin Ma from Ning Po College, currently 15 years old.
I am glad to be a leader in the THiNKSeries Leadership Programme as I can make friends with others, while cooperating and enriching myself with various experiences. It is a challenging task for us to organize and hold a ceremony, while assuming different responsibilities in the team. I hope I can learn how to be a leader through taking part in this meaningful programme.
"With great power comes great responsibility", that's my motto. Everyone has talents, but only if you can make good use of your talents and contribute to the community, can you stand out from the crowd. Hopefully, I will discover my talents and learn how to make good use of them during this "adventurous" journey.
We know that there are obstacles in our journey. However, we will learn from our mistakes and overcome difficulties as a team. We will help each other to regain our confidence, and demonstrate leadership in the face of challenges. I am looking forward to our successful ceremony!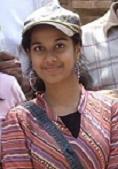 Aarushi Mehta, Marymount Secondary School
Hello everyone! I am Aarushi Mehta, born in India but brought up in Hong Kong, and I am very delighted to be selected as one of the 18 THiNKSeries Leaders 2011. I am an optimistic and benevolent person and sometimes too meticulous and organized about my things.
Through this programme, my goal is to improve my time management skills, which are one of my greatest weaknesses, as well as polish up my communication skills so as to convey my message and opinion fluently and precisely in front of an audience. I also believe that I would become more innovative, have a wider global perspective and learn to think out of the box for solutions to our difficulties.
"The greatest accomplishment is not in never falling, but in rising again after you fall."
I hope this quote of Vince Lombardi will make us all ready to confront challenges, take up responsibilities, and overcome all obstacles wisely and efficiently. Last but not least, I look forward eagerly to working with others who all have diverse talents, vibrant personalities, big dreams, and great potentials. I wish to push my limits further, broaden my horizons and make the Thursday sessions a memorable, rewarding and fun-filled experience.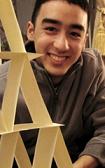 Matthew Murchie, St. Joseph's College
Hi! My name is Matthew. I am a pioneer of originality; I like to think of new, novel ideas and hate copying others. I love science, and particularly enjoy conducting bizarre experiments involving loud bangs and bright flashes. While having fun , I do try my best to be a responsible and serious leader at the same time.
I believe that leadership is as much a science as it is an art. On one hand, many sociological theories and management techniques that are of tremendous practical use can really be learnt simply from reading books and listening to other, more experienced leaders. On the other hand, interpersonal skills, the ability to delegate effectively and handle followers efficiently, the subtle art of understanding others' feelings and motivating them, can only be developed through a gradual accumulation of experience over time.
I hope that through this training course, I will be able to learn both the science and the art of leadership and become a well-rounded leader, capable of leading all sorts of different people, in all kinds of different situations!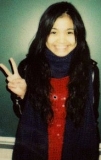 Tina Villareal, St. Paul's Convent School
Hi everyone! I'm Tina Villareal from St Paul's Convent School. I'm currently in Form 6 and am one of the ThinkSeries Leaders 2011. Through this programme, I hope to learn how to be an effective and engaging communicator, as well as to improve- what else?- my leadership skills. On top of that, getting to know more people from different schools is another thing that this programme grants me with.
This is the first external leadership programme that I've ever joined, so I'm quite new to this; however, I'm sure that my experience in this programme with these fellow Leaders will be a fruitful and memorable one. I do hope to live up to everyone's expectations, and set new goals for myself this year! ThinkSeries Leaders 2011- we can do it!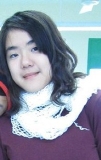 Ann Wong, St. Rose of Lima's College
Greetings! I am Ann from St. Rose of Lima's College, a F. 6 student. It is always a pleasure to learn from others, and to be engaged in the Think Series Leadership Programme is a privilege and an honour. I am a lover of literature, which is in my opinion the most valuable product of civilization as it radiates beams of humanity regardless of race and language. My love of books, ballet and films is an extension of my passion for literature and arts. From my hobbies you may conclude that I am a person who enjoys the company of peace and quietness.
I have been a reserved and quiet person all my life, and my personality is my weakest part when it comes to establishing and sustaining relationships with people. That is why I am eager to win some true friendships through this programme. And when the world is turning flat, a global perspective becomes essential in today's work environment. I wish to broaden my horizons and capture the essence of being a global citizen.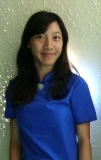 Christie Wong, St. Stephen's Girls' College
Hello! This is Christie Wong, a form 4 student from St. Stephen's Girls' College. This is my first trial in participating in a leadership programme in my secondary school life. I must say that this is a valuable opportunity to have been nominated and elected as one of the leaders in this programme. I have been longing to experience The THiNKSeries Leadership Programme, which provides us a platform to acquire, to improve, and to imply our innovative minds on every single object that we encounter in our daily lives.
Failures are what human beings cannot prevent in life. Apart from learning to be creative, introspecting from failures and stepping out from hazes by building up confidence is also what I wish to learn in the training sessions.
I would like to end this with a quote.
Nevertheless, communication and cooperation are two essential elements between people when we are participating in the society. Therefore, I hope through the THiNKSeries Leadership Programme, I can experience meeting people of different cultural backgrounds, as well as gaining new friendships and cooperating with the other leaders. Let's put our heads together, and get over any challenging tasks ahead!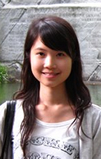 Grace Wong, Shung Tak Catholic English College
Hi everyone! I am Grace, a secondary 6 student from Shung Tak Catholic English College. Being one of the ThinkSeries Leaders in 2011, I am really excited and am looking forward to cooperating with 17 other lovely Leaders.
"Global perspectives, innovative minds, caring generation" is our motto. I believe all of us will gain valuable experiences in the coming months while preparing for the ceremony. Not only will our communication skills be improved, but our creativity will also be cultivated. Most importantly, I hope we will be able to unite as a team and work well with each other. I am sure this will be an excellent chance for all of us to grow and be better people.
I like meeting new friends, trying new things and I enjoy working with the others as a team. Through this programme, I hope all of us will build treasurable friendships and create unforgettable memories. Also, I'm sure I will have a lot of things to learn from the other smart members. I always have the motivation to learn and improve myself, so I'm really glad that I've got this chance to interact with 17 students with their own unique strengths.
I am ready for our journey of innovation and exploration!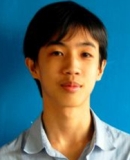 Joshua Wong, Yew Chung Internatioanl School
Hi all! I'm Joshua Wang from Yew Chung International School. I'm currently in Y11 (which is equivalent to form 5?) It's rather ironic that the first meeting occurred during the period of my examinations and I guess I questioned myself about my commitment, but I've signed up, I'm here, and I'm committed.
I'm currently the 4th student representing my school in participating in the THiNKSeries program; since the start of the program in 2008. The THiNKSeries has seen to great change and development in my predecessors in the program, and I must indeed admit that it is a great pleasure to be accepted in the program and given the opportunity to add these priceless experiences to my life. It is really my pleasure to be able to be selected for this activity as the competition was really tight and I'll treasure the opportunity I have here to work with leaders from different schools; and hopefully in the end not disappoint anyone.
I look forward to the great time ahead of us in this adventure and am on the lookout for all the lessons that would come my way. I'm quite sure that it'll benefit me, and I would be a changed leader; but we'll see what really happens in the end of the program. I'm looking forward to everything, and also looking forward to the limitless friendships that will be made possible by this.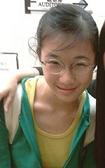 Lydia Wong, St. Rose of Lima's College
Hi! I am Lydia, one of the ThinkSeries Leaders of 2011. I am currently 17 years old, or 2 to 3 years of age in dog years! I would describe myself as an adolescent with innocence and immaturity.
I am glad to be one of the leaders of the THiNKSeries Leadership Programme this year, and I hope that I will learn and grow throughout the process. ThinkSeries provides me with a golden opportunity to get along with people with different complexions and beliefs; I will definitely be enlightened and know more about my potential as long as I am with my peer group.
Here are lyrics from a pop song which I like a lot:
"I'm dreaming out loud, Dreaming out loud, Can't find a puzzle to fit into piece of apart of me"
This must admit this is a little cocky, but I think I and all the others leaders are crucial pieces to form a completed puzzle. So let's strive for our best, and I hope I can show you a brand new Lydia soon!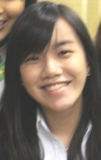 Vivian Yeung, St Paul's Convent School
Hi! I'm Vivian, a sixth former currently studying at St Paul's Convent School.
I feel honoured to have been selected to take part in this leadership training programme. I have never been very talkative or out-going, but I see this as an opportunity to hone my communication skills because I am adept at playing the part of the listener but not the talker. I also wish to further develop my leadership skills, as well as broaden my horizons through taking part in the organisation of the ThinkSeries Awards Ceremony. I'm positive that we ThinkSeries Leaders will make a great team, and make this event a successful one!