ThinkSeries Leaders' Sharing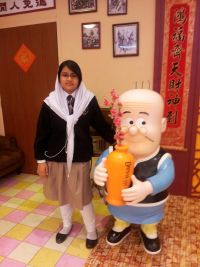 Aaisha Abdul, CMA Choi Cheung Kok Secondary School
Through this amazing programme, I've made many new friends and got to know more about myself. I also found out how different it is to learn somewhere outside of school. It feels great to not be bounded by rules. I hate following rules and that gets me into a lot of trouble. One of the most memorable parts of this programme for me was being able to choose what to do. It's not everyday that you get a chance like that.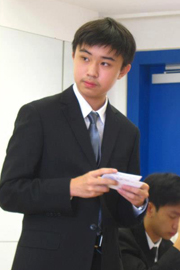 Ronald Chiu, Wah Yan College Kowloon
Greetings! I am Ronald Chiu from Wah Yan College Kowloon, one of the learners in this year's ThinkSeries Leadership Training Programme. I'm also Arnold Huci, if you jumble the letters up by using an anagram, not to be confused with the enneagram discussed in this very programme.
If I were given three words to describe myself, I would choose 'inquisitive, creative and un-pragmatic '
Inquisitive, because I am never satisfied with my present knowledge, and that every time I find a gap in my understanding of anything that interests me, be it ghost orchids or U-boats, Neo-gothic architecture or trilobites, I feel the irresistible urge to fill that gap, to find the answers, and to learn as much as humanly possible. Strangely enough and rather inexplicably, it's not only the so-called 'basic information' I'm interested in, but often it's the nitty-gritty details I'm more concerned about, not that I don't bother looking on the wider scale of things.
A good example of how I tend to work is during projects, such as an English Literature project last year on Utopias. While I was supposed to be referring mainly to the provided book, I ended up reading on a great deal more, not just on ideological constructs but actual plans, such as self-contained bio-spheres or on a more futuristic scale, the O-Neil Cylinder, an ambitious design for a space colony.
Rather than focusing purely on technologically or socially feasible or in fact relevant topics, I often have the feeling that, reviewing what kind of knowledge I've been looking at, a topic's relatedness to everyday life often has no whatsoever impact on my interest in it, which is exactly why, one of these days, you might catch me digging up entire volumes on deep-sea fauna or abyssal plains.
Although my love of knowledge has grown to be an integral part of my life, in my humble opinion, no matter how much one knows, one is still useless unless said knowledge is applied to real life. It is no use to have an entire hoard of knowledge that took years to accumulate, if one doesn't know how to use it creatively and constructively. This is partly why I am so enthusiastic about the ThinkSeries Leadership Programme, as it is quite possibly the most challenging 'project' I've ever come across, and that it will surely be of great help to both my skills in applying knowledge and as a team-player.
I would like to think myself as creative, well, although in fact, every single person in the world should be capable of it, the problem lies in the fact that due to societal conditions and expectations as one grows up, creativity is often inhibited or discouraged, which is why the problem isn't in whether one is creative or not but in whether ones dares to be creative, so perhaps it is not that I am creative, but that I merely go against the general trend of going-alongness, e.g. when making a banner, I would most likely try and pursue something which hasn't been done before, say a transparent banner made up of interconnected cling-film slides.
Finally, I say that I am un-pragmatic, because in this materialistic world of ours, and especially in Hong Kong, it is almost taken for granted that everyone and anyone either wants to be a doctor, a lawyer, or a MBA holder, becoming either three will guarantee wealth, stability and prosperity. Instead of pursuing any of these lofty and doubtless promising but worldly-minded ambitions, my dream, or indeed goal, is to become a zoologist eventually. Not a veterinary, mind you, but a zoologist, nor a person who cures sick cats and dogs and has taken a Zoology degree to do so, but an actual zoologist who studies animals in detail. It may seem curious at first glance but I feel that this passion for studying various creatures, not only mammals or birds but smaller, more easily-dismissed critters such as reptiles, amphibians, insects or arachnids, that has made me less of a money/social status-oriented person and more of an un-pragmatic, unconventional thinker.
This year's theme is 'Your Voice, Your Choice', I hope to bring both to the programme and last but not least, my own inquisitiveness, creativity and unconventionality.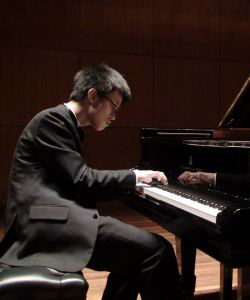 Cecil Hoo, Queen's College
I have learnt quite a few things. Now I know how to do a meaningful and inspirational presentation.
The most important thing in a successful presentation is that you need to carry a take-away message. This message should be the essence of the whole thing, and (new sentence) it should be simple but powerful, so everybody can remember it afterwards. It is like your big wish or something you really want others to be aware of or something you desperately want to change.
Apply simple presentation skills. Just turn it into a joyful conversation with your audience. Don't read from a script. Use simple sentence structure and short phrases so people won't get lost. Ask questions to make sure everybody is involved. Just be yourself and whatever be whoever you are.
Let technology help you. Use pictures, graphs, charts, animations and videos to facilitate your audience's understanding. Visualize the contents and make them colorful and vivid. But remember that the technology is only a tool to help and guide, not present, so most of the contents should be delivered and elaborated by the speaker, not the screen. Just draw the attention to yourself.
With these this knowledge I would be able to persuade people, shake their thoughts and motivate their spirits anywhere and anytime.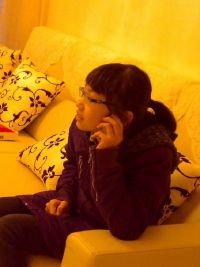 Heather Hsu, St Paul's Secondary School
This year, I am glad to be selected as one of the leaders in the ThinkSeries Leadership Program. I do believe that this is a good chance to discover my shortcomings and my good sides, which can help me improve myself to become a better learner, as well as a better person, in order to handle things better. Moreover, ThinkSeries also provides us a platform to utilize our creativity and enables us to think critically as we, the students have to make the decisions.
Nowadays, the education in Hong Kong stresses so much on examinations, which emphasises so much on the importance of getting good grades. Model answers, which could help you get good grades, should never be challenged in this education system, even though the teachers also think that they are not perfect answers. Teachers always want their students to think critically. Yet, they often put their own ideas into students' papers, believing that their ideas would be better for their students to work on. I hope that the above phenomenon would gradually disappear, where people would understand that good grades do not mean everything; model answers could be challenged and students could also put in their own ideas in their work.
I am really happy to be one of the ThinkSeries leaders this year. Thanks to my buddies, Jane, Gilbert, Karl, Stingo, Winnie, the cameraman and everyone who has been with me to craft this Journey.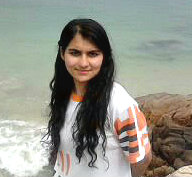 Satara Iiyas, CMA Choi Cheung Kok Secondary School
I love learning and making friends. I am really happy to be selected in think series as one of the leader. Through this programme I learned a lot and made new friends. It is a good way to learn, we can choose what to do and it's totally different from what we do at school. Also I discovered that I am a peace maker. I learned to be responsible. I can understand my weaknesses now and I try to learn from my mistakes. This programme also helped me to know a lot about others as well as myself. I know that every one of us have talent which is unique so we must not waste our talent. It was a great experience working with other friends and learning from them.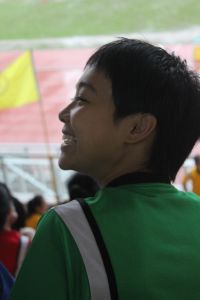 Karen Lai, POCA Wong Siu Ching Secondary School
Hello! I am a form five student from POCA Wong Siu Ching Secondary School. I love having fun and taking part in different activities, that was why I joined this program.
I was really surprised when I got a call from ThinkSeries asking me why I wasn't there in the lessons. I was actually selected! Due to some mailing errors, I didn't know the good news. Therefore, I had missed the first few training lessons (and I was pretty nervous at first when I went to class). But then it turned out quite fine. Everybody was friendly and I never felt left behind. I gained my confidence back then. And in the end, I made a dozen of good friends.
I had been working with my teammates for more than two months, the whole project was carried out by us, from doing research, handing out questionnaires, analyzing data to presenting the ideas. I have indeed learnt a lot of useful skills. The whole project would not have been finished if it wasn't for the efforts made by everyone. We supported each other and had lots of fun spending time working (and playing for sure!). It was a worthy experience where I learnt from different people, with different personality and from different schools. Also, I learnt to see myself more differently. It was a rare opportunity and I was so lucky to be a part of it!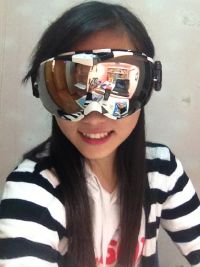 Ann Lam, St Paul's Convent School
I am Ann Lam from St. Paul's Convent School. This programme gave me an extraordinary opportunity to understand myself. It was also a unique experience for me. In the past, before this programme, I did not know how to interact and socialise with others well. I thought that no one would understand my own inner world. I tried to become more acquainted with the people around me. However, it was futile in the end. Frankly, how could I demand others to do things which even I could not do?
In this world, there are people with different personalities, with diverse strengths and also weaknesses. By learning about the Enneagram of Personality through this programme, I learnt how to accept and to appreciate everyone's distinct characteristics. This helped me show others that I do care about them. A little smile from the bottom of our hearts could easily melt others' cold and emotionless face away and replace it with the warmth of a radiant grin.
Each time I work with others as a team, my social and leadership skills are put to the test. Even though my teammates and I encountered countless difficulties and even had disputes with each other, we did not give up. By adapting myself to the different styles of different teammates, accommodating each other's needs and trying to understand each other's background and personality, my team and I were then able to present our work successfully and beautifully in the end. More importantly, I met and befriended many wonderful students from a variety of schools across Hong Kong. Together we were like a family. With them I could enjoy the happiness of friendship and the pleasure of sharing interests and passions with each other.
I must thank everyone for giving me the chance to further spiritually enhance myself. I truly hope that I could subsequently apply everything I learnt here into my life in the future. By giving my caring heart to anyone in need, I hope I would make the world a better place for everyone.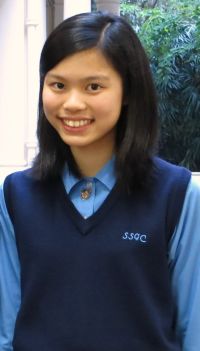 Charlotte Lam, St Stephen's Girls' College
So basically I joined this THiNKSeries Leadership Programme – and there I was, going on a learning journey with leadership being the ultimate goal.
This programme was about leadership, yet do not be mistaken that it was just a general course that taught skills like good time management, communicating with impact, and delegating work. It was a remarkable experience that transformed us, the nineteen participants, not only into leaders able to empower and engage but also capable independent learners. Well, my friends asked me all the time what on earth was I doing every Wednesday after school during these few months of the programme – Wednesdays are not actually ripe, still for some reasons various activities take place – and when I told them I was working on an iBook, especially when I said it was part of "crafting a learning experience for Hong Kong students", they would go like "Cool!", "Awesome!", "Wizard!"… No doubt the book was a big part of the programme, except what really fascinated me was not the project outcome, it was the process I went through.
The programme gave us an opportunity to reflect on, an insight into who we are by starting off with a general introduction to the Enneagram system, a geometric figure that delineates the nine basic personality types of human nature and their complex interrelationships as well as the three Hornevian groups, another related personality grouping system, both of which facilitate self development and self understanding. Only two of all the sessions were spent on discovering our personalities, so obviously we did not fully master how the systems operate entirely. Yet, we all preliminarily identified which personality type and Hornevian group we belong to. Personally, the sessions greatly aroused my interest in learning about personality types and encouraged me to find out about myself, breaking free of my personality instead of letting it control me. I finished a book on the Enneagram system and it not only significantly increased my knowledge of myself but also made me more aware of my own and other's attitudes and behaviour, developing an understanding of what they reflect on different individuals. On top of that, we also completed a test on learning styles. There are seven learning styles, Visual (spatial), Aural (auditory-musical), Verbal (linguistic), Physical (kinesthetic), Logical (mathematical), Social (interpersonal) and Solitary (intrapersonal). My preferred styles guide the way I learn, the way I internally represent experiences and the way I recall information. All my scores were relatively equal except for "logical", and my learning styles graph looked roughly like a pizza with one lost slice, probably eaten. Knowing how I learn best is beneficial to my learning, of course. Simultaneously, it is good to know my weaker area as well, so that I can improve and develop it.
At school, eighty percent of the time we have the teacher talking, and only the remaining twenty percent of the lessons are used for discussions, presentations and so forth. Well actually, even the tasks we complete in the little time we have left to think and collaborate at school are assigned by our teachers. We get guiding questions that literally tell us exactly how we should be thinking and what ideas we should come up with. This programme showed me how learning can be like – it was a totally different experience. We got to complete a project on a topic which we were interested in – my group's topic was "Perfectionism" which may seem unconventional, but we were still allowed to work on it; we were self-motivated in our learning, and we told ourselves what to do in order to complete our work. Our facilitators did not spoon-feed us. They did not tell us how to sail the ship, nor did they sail in our place – they were the compass, showing us the right direction. It was the passion, vision, the genuine zest to learn innate within us that served as our drive to continue sailing through our learning journey all the way till the end, despite the ups and downs involved. There was room to make mistakes, big mistakes, there were obstacles and challenges. We were not told how to fight and completely bullet-proof before we stepped into the arena. We were provided with a spear – that was all.
Talking about mistakes, obstacles and challenges, my group had a whole lot of those. I would say they were neither good nor bad. They were necessary. They told me that I was capable, capable of standing up and carrying on the race after I tripped over a hurdle. My group's first challenge introduced itself very early on in our learning journey. We somehow had a much harder time deciding on our project topic compared to other groups and they got a bit of a headstart in their project which got me ants in my pants. We came up with two topics to choose from – "Hong Kong Kids" and "Perfectionism". I, along with some other of my group members strongly wanted to work on "Perfectionism", and the others objected. We spent much of our time debating or staying silent as we did not know what to do about the conflict. It was a tough forced choice. Our group decided on our topic only when those who were more interested in "Hong Kong Kids" were absent from one session. You could say we did not talk out the matter, but still – problem solved. I was afraid that our group would not function very well after all that hostilities towards opposing ideas, but everything turned out fine in the end. Another horrible mistake made was that two questions of vital importance were missing from the survey published, which aimed to find out whether perfectionism affects connection between people. The two questions were what did the words "perfectionism" and "connection" mean to the respondents. It was essential for the questions to be included, as to validate the respondents' other answers, their own interpretation of those ambiguous keywords must be known. So after using two whole weeks to collect data, the survey had to be modified and our group had to go through the process all over again. It took double the effort to complete the task and much frustration was involved. All the same, valuable lessons can only be learned the hard way.
"Knowing yourself is the beginning of all wisdom." These were Aristotle's, a Greek philosopher and polymath's wise words, words that I think literally sum up what this programme was about – knowing how much I longed to understand who I am, how much I wanted to accomplish, how much I yearned for change, how much I hoped to personalize my learning experience was all that mattered. Everything began with the word "desire" if you get what I mean. A man's mind stretched by a new idea can never go back to its original dimensions. Reaching my destination with the programme drawing to a close simply means to embark on another brand-new challenging voyage ahead of me, applying my knowledge gained with this fundamental question in mind: How am I going to live today in order to create the tomorrow I am committed to?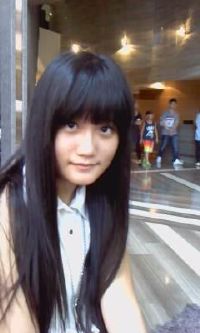 Zenith Li, St Rose of Lima's College
I've lived in this universe for sixteen years already, but I swear I've never come across this sort of experience before; it's etched in my mind, you know. Well, it's the THiNKSeries program I'm talking about. I'm so very glad to be here this year as the third student representing my school for being one of its leaders. Plus, loads of thanks to all my facilitators for giving me this humongous chance to be admitted and can be able to express myself with no holds barred!
In this program, I'd like to explore concepts, ideas and issues that have local and global significance. Thus, I'd be acquired in-depth knowledge and develop understanding across a broad and balanced range of ideas. I can also exercise initiative in applying thinking skills critically to recognize and approach complex problems, and make ethical decisions. Like the world it seeks to improve through education, I reckon it's not just a way to learn, it's a way of life. It'll surely work when there are multiple opportunities for learning, like deliberative practice, increasing time on tasks, and all that.
2013 THiNKSeries Leaders, we're here to rock the world!!!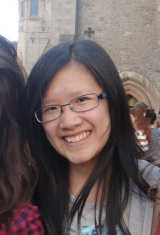 Phoebe Lo, St Mary's Canossian College
Before the programme, I always thought that being a leader means assigning duties to other members in the groups and ordering people around. But now, I've learned that the main responsibility of a leader is to not boss others around, but to lead the discussion forward. You really have to be the road sign for the group so as to give others clear instructions on where to go and what to accomplish. The theme this year is Your Voice Your Choice and I'm really glad to be chosen as one of the Thinkseries leaders. This program really gave me the chance to showcase my talents and express my own personal viewpoints. I've surely gained lots of experience. Being a leader is never easy and there were many difficulties during the project, but thankfully we all gave each other support and fought through all the obstacles. This is not only a journey of learning, but also a true story of friendship and growing up.
Stephen Ng, Sing Yin Secondary School
Hi! I am Stephen from Sing Yin Secondary School. One thing special about me is I am not that good in at expressing myself. I am delighted that I can be one of the Thinkseries leaders. Through the program we have acquired so many indispensable skills, such as how to bring the team together, how to utilize everyone's strength, etc. I can still remember one of the themes we were designated for this year's presentation: Be the best person you are. Before the project I occasionally wished I could change my personality and be the same as someone popular or sociable. After studying the Enneagram of Personality and other useful examples, I learn that we can all be good leaders of our own styles and we have to accept our own personality traits. One more thing, we observed is under different appearances, strengths and weaknesses, we may all share similar experiences. There are more people who can understand and help us than we think.
Through the program we have also learnt how to negotiate and keep the team on track. I was in quite a large team and in fact we had disputes over the topic in the beginning of the project. We also had piles of other difficulties like teammates' busy schedules and different expectation towards our project. However we carried on to adapt to one another's pursuits and managed to finish our work. And I must thank everyone for accepting me for who I am, a social freak. What's more we became more familiar with one another through this meaningful learning experience --- A whole new experience where students have their say on how they learn instead of just receiving orders from the adults. Hope everyone who sees this passage could join us and become next year's Thinkseries leaders!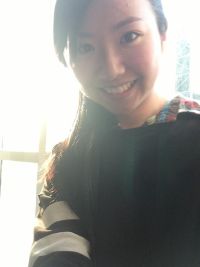 Florence Pang, CUHKFAA Chan Chun Ha Secondary School
Think Series? Does it mean that we need to think a lot about sundry things around us on our own ? After I have joined this program, it changed my perspective on the meaning of Think Series and also my attitude as well.
From this several weeks of hard work, our finale product (I-book) had been successfully finished. It was really a worn-out work with excitement. During the past months, our group examined the popular phenomenon in HK---Monster Parents. After we choose this topic, there was one challenge for us. Since monster parents were not originated from Hong Kong, it was difficult to find information regarding the origin of monster parents in HK on the internet. Thus, we carried out interviews with principals and teachers. All the problems seemed to be solved. However, we mentioned the key words "monster parents" in nearly everyone of our interview questions, which carried negative connotations and thus was very misleading. Therefore, we needed to reset all the questions at once. Luckily, we all could generalized the information and completed the i-book before the deadline with four members in a group.
From this program, despite the fact that we got into a lot of trouble during it, we learnt something significant which cannot be found in my own school. For me, this program guided me on how to learn according our different personalities. I realized that working would become more efficient after we become familiar with our own characteristics. I started to understand that different people have different roles in a group. We do not need to care about how the other people do well as we have different abilities. For our group, we established a really genuine friendship. We could share our adversities and the tactics that we handle various problems in out life too. All our teammates were fully active and responsible in taking up each of their roles and thus we greatly accelerated the whole progress!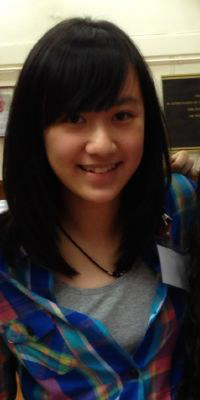 Celine Tam, St Paul's Secondary School
Hello everyone! Here is Celine from St.Paul's Secondary School. I am a cheerful and easy-going girl. I believe smiles can shorten the distance between people. I am a shy girl . I don't have the confidence to speak in front of a group of people. My thoughts are only organized when I am with my group-mates.
I strongly believe that everyone has their own strength. I am glad to tell you all that I have found who I am and why I am a great learner. It started when I applied for Think Series, I started thinking of who am I. We were selected as leaders. Every leader sure got brilliant qualities right? Throughout the program, I discovered a lot of treasures. Let me share some with you. The first day I stepped into the room, I had like 0% confidence, and I was worrying about stupid things. But throughout this half years' time, I found out who I am and how I can learn well ( everyone is different!!). My confidence grew bigger each and every time I understand a bit more about myself. In the end, I can come out confidently and share with all of you.
I would like to ask in what way do you prefer to learn? By directly getting answers? Or by getting an answer through the entire journey? Before I joint, I was one of those who waited for module answers. However, after passing through these harsh times of trying, I found it fun to try and face failures and succeed. Things I experience personally were the 'real' knowledge I got. With no direct answers from my teachers, I first found it hard and messy, but by trying and working, we found our own method of learning.
Before I end my lengthy sharing, I would like to tell each one of you try to step out of your comfort zone, and there will be a brand new world waiting for you! I am there already and heading to a new one, don't hesitate, find yours!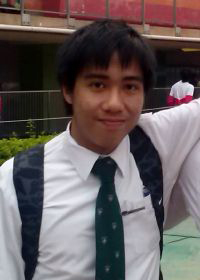 Joshua Tam, Wah Yan College Kowloon
I was glad and felt privileged to be able to join a group of wonderful and talented students, whom had already become student leaders in their respective schools and communities, of the ThinkSeries Leadership Programme 2012-2013. I took this chance seriously in order to broaden my horizons and discover myself even further. I have learnt so much from my fellow leaders with whom I have become friends, and from the Programme itself, and I shall cherish that forever. Remember: Think globally, act locally. Leaders, we have already influenced one another's perspectives and ways of thinking, so are we ready to go the step further and transform the things around us and the world?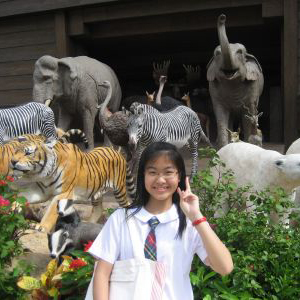 Heidi Ng, St. Paul's Convent School
I am indeed exalted and jovial to have been selected as one of the participants this year. I do believe that I can be more grown-up, mature and effective in learning after all. Since during the course, we will have some highly-experienced, well-trained and professional facilitators to give us insights on how to improve our overall learning and thinking efficiency, via the journey of discovering what type of learner are we and getting to know more about our own learning styles. Besides, the course provides us with a great platform and a golden opportunity to learn from one another ---- all the future leaders. With so much contact time provided by the inspiring discussions and sharing sessions, I am sure that all of us can be more successful in our search for better self-improvement in learning.
I am really looking forward to collaborating with all the other leaders, striking up friendship with them in the following lessons, and above all, learning how fun and enjoyable can learning be!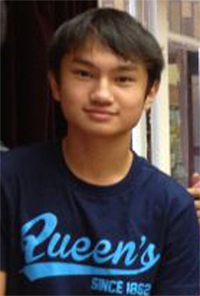 Jonathan Wong, Queen's College
It has been an honor for me to become one of the leaders of the 2013 ThinkSeries leader Program. Throughout this journey, I have not only gained precious experience on how to work as a team, but also met a new bunch of friends whom I will treasure for the rest of my life.
So what is leadership, as this program promotes? Throughout this journey, I have come to realize that leadership comes in all different forms. It can be as simple as leading yourself to do something you think is right. Or it may be something big such a leading a big company to reach its business goals. It can be anything. When leading a team, I do not think of ordering people to do this or that. It is not about showing to everyone who the boss is. It is actually about using your ability to raise the overall performance of the ones around you. As a leader, I think you have to challenge the ones around to step out of their comfort zones, which we have always talked about in the program, and to let your peers know that you have their back. Being bossy has caused problems for me in my entire life. I would always want things to be done in my way. It turns out that I have been blinded by myself. My ways may not always be the best way. It is crucial to let the others do things their way and then compromise. It would make the product much better and more fruitful. Also as a leader, you have to take what you have got. It means that we cannot force things. Learn to live with the things we have. It is the same with life. If you're born poor, live with it and move on, make the best out of yourself. In the program, we all have been hindered by our school work; some of my teammates could not come to every meeting. We had to live with it; we had to do their jobs for them. It would be no use if we were fed up with it, it would do no good. Once the famous basketball player Magic Johnson said that 'Ask not what your teammates can do for you. Ask what you can do for your teammates.' Leaders do not order others to carry the load; they carry the load for others. That's what I think leadership is all about.
Apart from leading, it was an unbelievable experience for me. I was able to play with all kinds of Apple technology, able to design a project from scratch, and, on top of all, experience the journey with all the other wonderful leaders. Each of them bring a different element to the pack. It has been a pleasure - working with them all, especially the ones in my group. I know they had to face the ridiculous, bad tempered person in me, but I am glad that they were able to withstand me and pull this project together. All the other leaders have become not only my friends, but also my teachers. It was an incredible experience for me; it was one to be treasured down the road.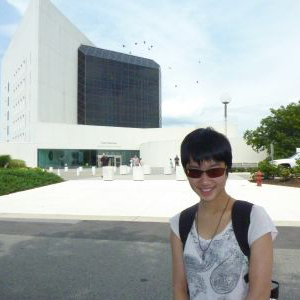 Sharon Yuen, Maryknoll Convent School (Secondary Section)
Let me tell you this, it's an honour to be a part of this program. Here is truly the place where you get the chance to step out into the world and meet people from different walks of life. Here is where you can truly get experiences and broaden your horizon.
I always ask myself these two questions over and over again. 'Who am I?' 'What's my purpose in this world?' I understood myself better after learning the Enneagram in this program. I came close to finding the answers after the last 8 months of hard, hard work. I wanted to find out who I was and how I could achieve to my full potential. And I did. I even gained insights on self-development, how to serve the community and be a leader more effectively.
I'll be honest with you. The ThinkSeries Leadership Program is a challenge. It's time consuming and you really need to work hard on it.
But come on, after all, don't we all want to travel to the depths of the ocean and to the edge of the universe?